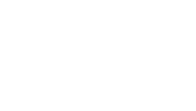 Bol is a non-commercial non-periodical zine written, designed and published by Václav Peca. Its name resembles the word 'ball' in a foreign language, however it is a thought up word derived from the pronounciation of the English 'ball'.
The purpuse of Bol is to share jugglers' perspectives on juggling and to create space for jugglers to present their own projects they do in their free time.
If you like to have your text published in one of the next issues, contact Václav via his e-mail info@vaclavpeca.com.
Heading